Tonga safety shelter is specifically designed for railroad infrastructure needs.
Tonga shelter meets railroad standards and it can be tailored to a turnkey solution. We also offer delivery and installation for our products.
Shelters are designed and manufactured by Harri Haavikko Oy.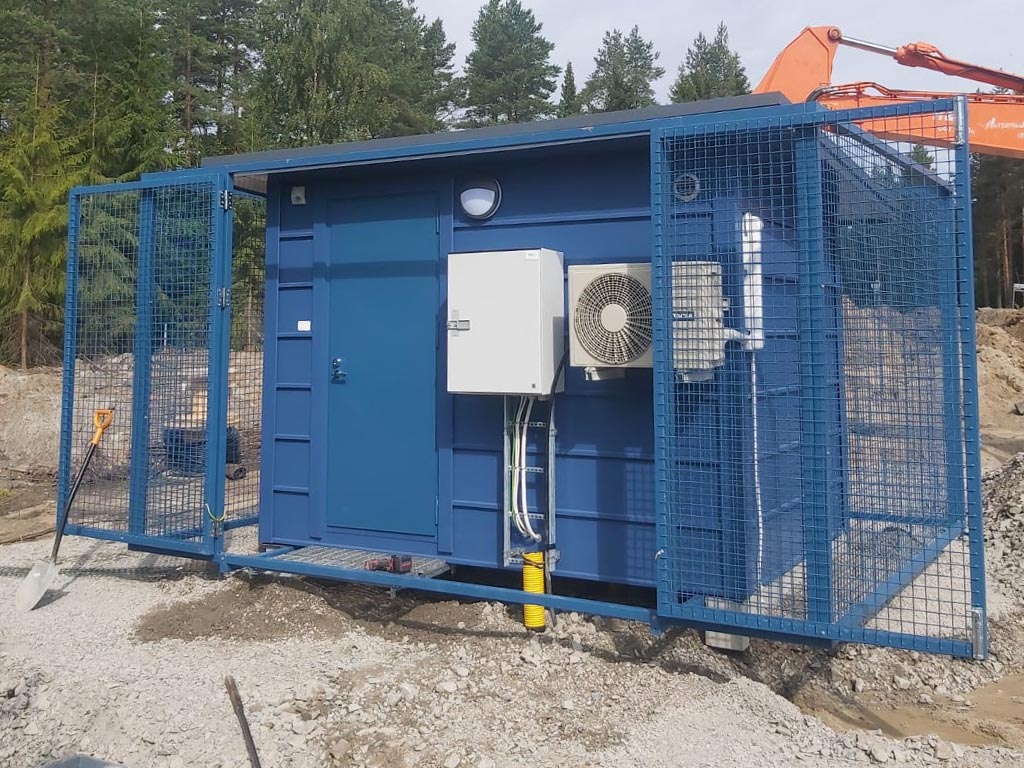 Safety shelter Tonga briefly
Tonga is designed to protect railroad infrastructure
Tonga will give protection for vandalism, nature forces (heat, cold, humidity, etc.) and railroad operational forces (flutter etc.)
Design like no other
We offer multible basic designs and if needed, we can meet your architects plans. Common for all designs is quality and the level of detailing. From our recerences you can get a hint of what we can deliver.
Endless tailoring possibilities
Accessories from graffite protection, heating, cooling, humidity control, electricity and automation. We will go through our customers processes and needs to understand how to serve you the best.
Done by the standards
Tonga safety shelter meets all the regulations and standards. We will closely take into account each country's regulations also. Shelter will be delivered with CE marking, all the documentation and reports.
Technical specs of shelter Tonga
Dimenssions
Outer width 3,24m
Outer depth 2,2m
Outer hight (max, with socle) 2,5m
Inside hight(minimum) 2,2m
Surface area 6 m²
K-Value 0,29
Fire Class P1 / EI 60
Sandwich panel construction
Steel frame
Outer surface sheet metal
Inner surface sheet metal
100 mm insulation
Color from RR- or RAL -color maps
Accessories
Electicity, lightning, climate control, cabel ways cut throughs. Custom made installation by the specific needs.