Electric cabin/ building Marshall
Roomy building that can be multiplied by adding spaces together side by side or on top of each other. Designed for major industrial sites needs. Marshall will work well as trasnformer, switch, server etc. shelter. Shelter can be offered with insulated crowling socle/ plinth -unit and cooling roof-unit. That way stackable structure offers inhouse readymade units to be transported as turnkey solution for customers.
Marshall is typically tailored for customer needs by planed life cycles, transportation, building site etc. limiting factors.
Shelters are designed and manufactured by Harri Haavikko Oy.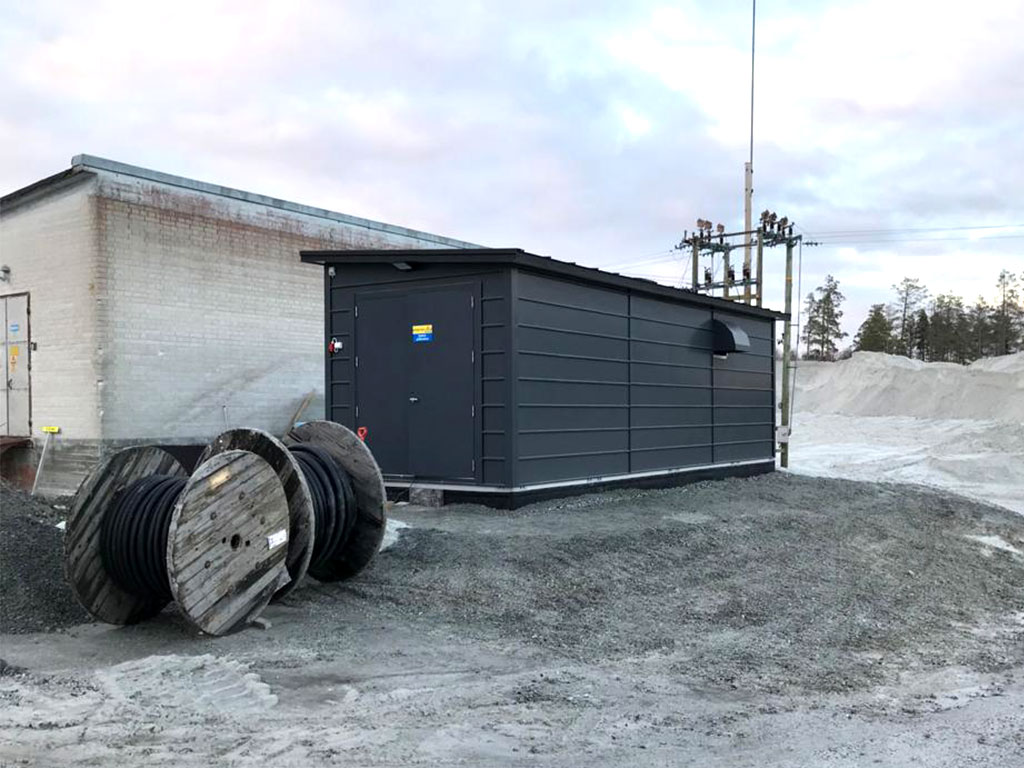 Designed for the need.
Our design and planning process has good understanding of industrial processes and life cycle management. We will offer superior quality, functionality and cost savings over life cycles.
Turnkey solutions
Turnkey solutions enable us to delivery ready built; strong, light weight, 40 year use time, hermetic, technically installed and tested solutions on site. We design shelter according to country laws and regulations. Fire class, structural strenht etc is closely taken in to consideration in our planning process.
Electric cabin equipment
Accessories can be added and differed endlessly. Typically we plan and deliver electrical planning, installation, instrumentation, testing and measuring at the factory. All our products will resave CE label, manual and transcripts of measurements and installations.
Large and durable
Great free spans and light over all weight is on major benefit of cRoom. Croom doesn´t have conventional visible frame structure, it´s build in the sandwich panel itself. Futher more, hermetic structure insures function of electrical instruments for the supposed lifespan.
Technical specs of shelter Marshall
Dimenssions
Outer width 3,29m
Outer depth 8,26m
Outer hight (max, with socle) 3,73m
Inside hight(minimum) 2,5m
Surface area 24 m²
K-Value 0,29
Fire Class P3 / EI 30
Sandwich panel construction
Wooden frame or steel frame
Outer surface sheet metal
Inner surface plywood 9 mm with laminated white surface
100 mm insulation
Color from RR- or RAL -color maps
Accessories
Electricity, lightning, climate control, cabel ways cut throughs. Custom made installation by the specific needs.